By Job Zomerplaag
On Monday, 9 March, universities in Madrid closed overnight due to anti-coronavirus measures. Soon after, the other 4CITIES partner institutions also decided to temporarily shut their doors. In response to the coronavirus outbreak, cities around the world are banning events, closing schools, and sealing borders to slow the spread of the virus. These measures are radically transforming cities and urban life.
Yesterday, we, the students of 4CITIES cohort 11, launched "Spread stories, not the virus". Together, we have decided to dedicate this period of self-quarantine and social distancing to collecting and spreading stories that show how citizens around the world experience cities when life between buildings suddenly disappears.
In Italian cities, residents have started to sing songs from their balconies. In Madrid they applaud, shout, and make noise to thank the health and sanitary workers who keep their cities running. Despite these and many other solidarity actions, it is instead dystopian images of abandoned streets that dominate media coverage.
Our initiative explores what kind of city emerges when people are expected to practice social distancing and are confined to their homes. It aims to capture how people find unique and alternative ways to thrive in their cities. In less than 24 hours we built a website and launched our campaign: Spread stories, not the virus. This website is a collection of stories shared by citizens around the world. Stories of solidarity and hope that show the human side of the cities we live in.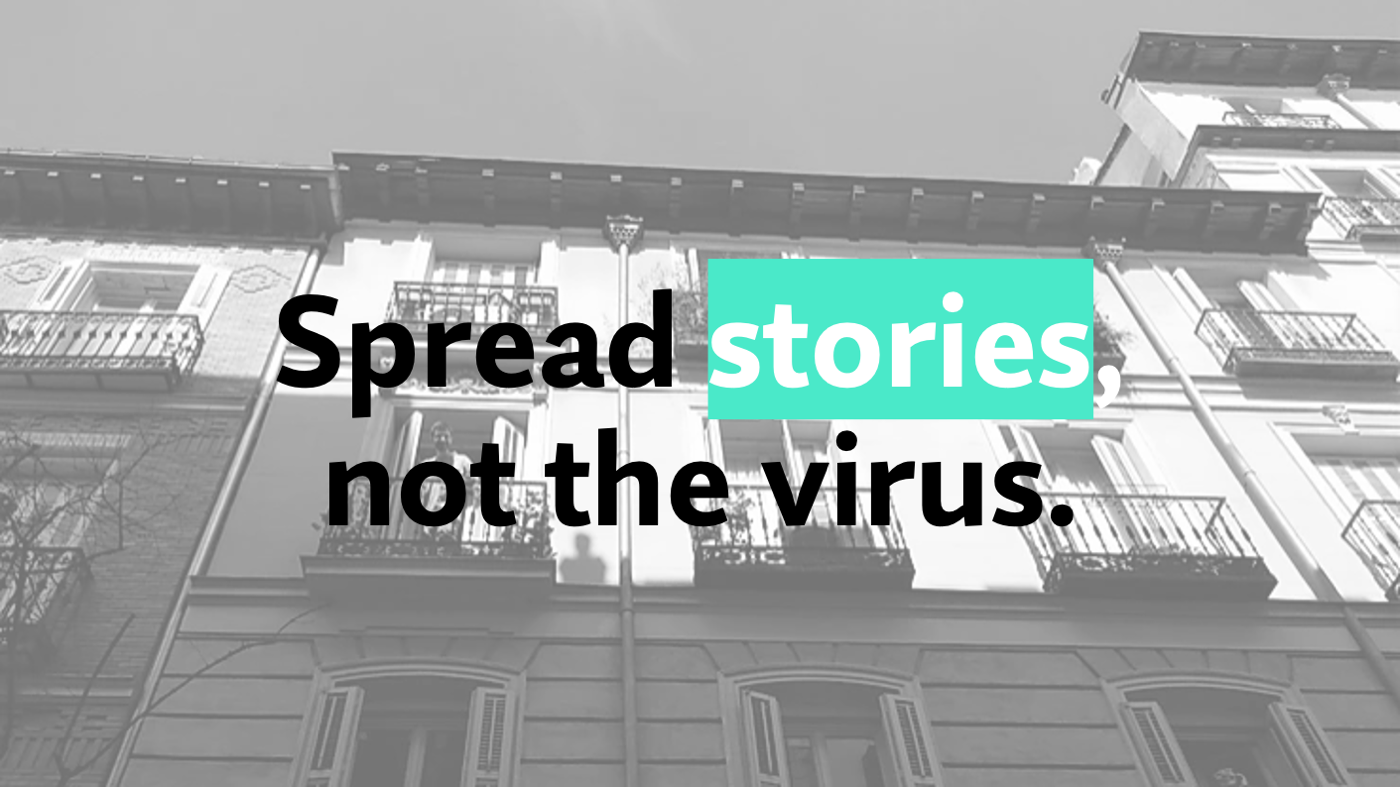 Our website: https://www.spreadstoriesnotthevirus.com/about
We hope you can help us to make our initiative grow.
First and foremost, it would be very kind if you could spread the word and share our website among your friends, family, colleagues, students, and marketing & communication departments, and encourage them to spread stories, not the virus.
Second, our initiative thrives on the stories we receive, which are shared with us by citizens around the world. We understand academia doesn't take a break, even during a pandemic, but it would be amazing if you could contribute by sharing your story. A story is a short reflection on how you experience your city when life in its streets has disappeared. We welcome contributions in any language, of any length or form.
A number of 4CITIES students have shared their stories already. Please have a look at our website to read their reflections on life in their cities during quarantine.
Let's spread stories, not the virus.
Follow us and share our initiative on Twitter and Instagram.