I am privileged to be a lecturer in the 4CITIES Erasmus Mundus Master Programme in Urban Studies, a 2-year course that takes students to 6 universities in 4 cities (Brussels, Vienna, Copenhagen, Madrid). Last semester I was teaching a new course to this interdisciplinary and ambitious group of international students that deals with data handling, analysis, communication and visualisation – and apparently it was great.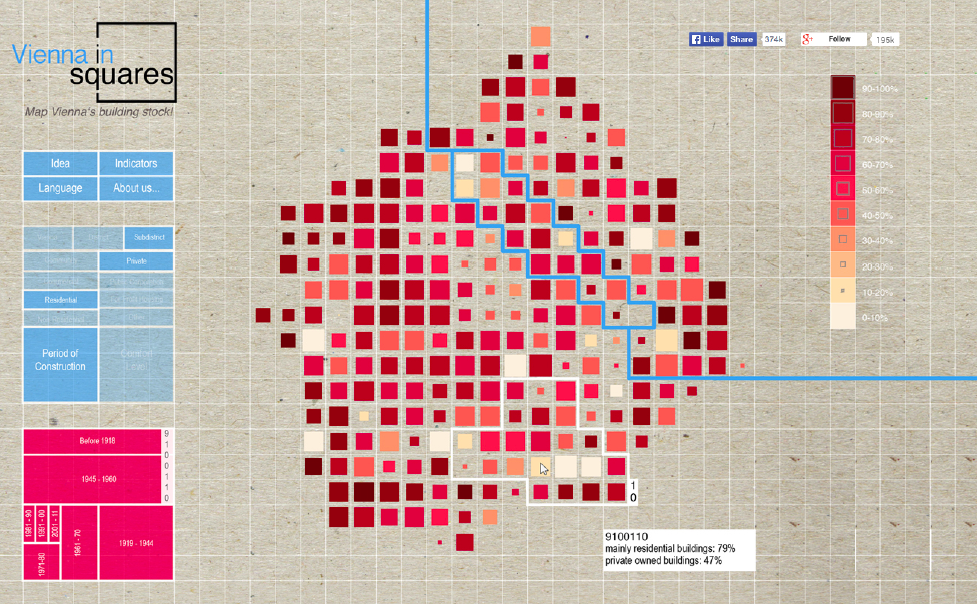 University courses in social sciences that deal with data traditionally have a strong focus on quantitative methods but do not consider how data-based evidence should be communicated, especially to a non-academic audience. Since most academics are not trained in communication, it is hardly surprising that there is a general lack of mind and skill sets to do so. However, graduates of the 4CITIES Master Programme are working on urban topics in sectors such as urban policy advising, planning, research, teaching, media and arts. Being a professional in these disciplines makes it a necessity to be an urban storyteller. In the digital age, which is also the age of data, a promising way of communicating quantitative information to a wider audience is data visualisation.
Besides data handling and analysis (which is the foundation of quantitative research) the course focused on the meaning of data and how data can be communicated and visualised. Since this is quite a lot for one semester we did not go into great detail, neither theoretically nor methodologically. The aim of the course was rather to enable students with different backgrounds to analyse urban data in order to communicate it visually. Well, considering the students' feedback as well as my impression on the course, I can clearly say that teaching how to make sense of data and how to communicate quantitative information matters – and it is also rewarding.
Read more at metropop.eu.