On Friday 17 May, 2019, the students of 4CITIES cohort 11 transformed a street next to their university building into a public square. For the temporary intervention called "Ich liebe Liebiggasse", the cohort 11 took critical urban studies to the streets of Vienna in order to show alternative futures for public space to an audience of nearly 800 students, academics, city officials, locals and passers-by. This article is a reflection, in pictures and words, on a day that showed that a street usually dominated by cars could become a space for human interaction, empowerment, and inspiration.
Text by Job Zomerplaag. Photos by Joshua Grigsby and Job Zomerplaag.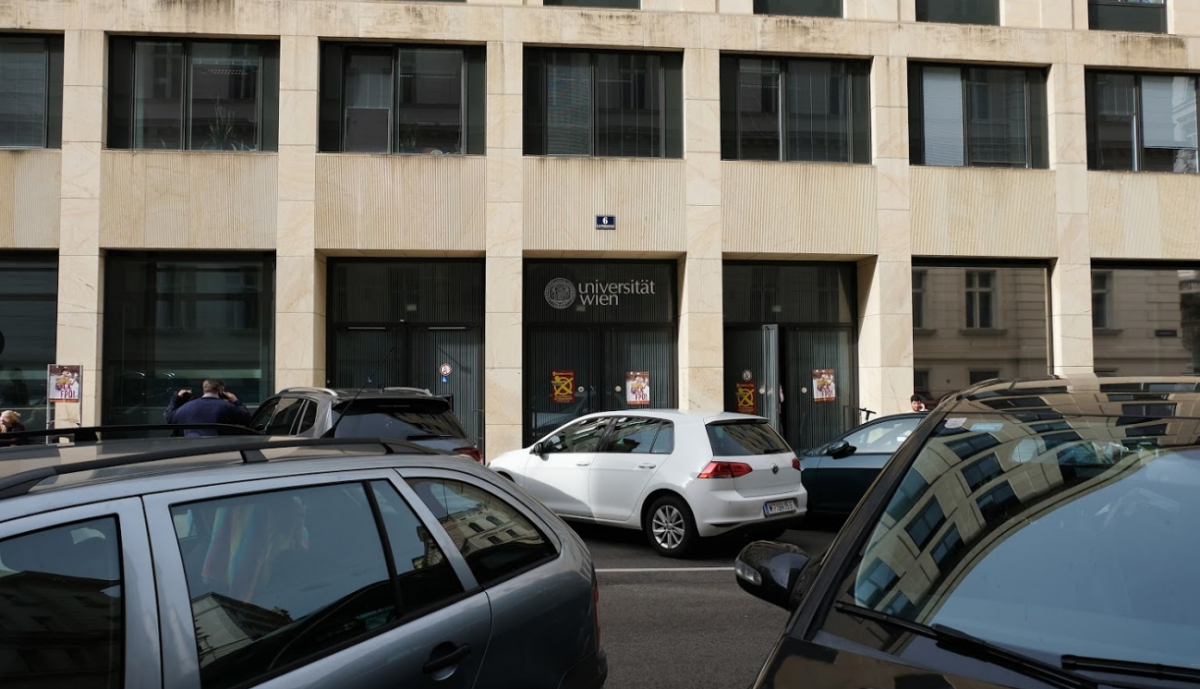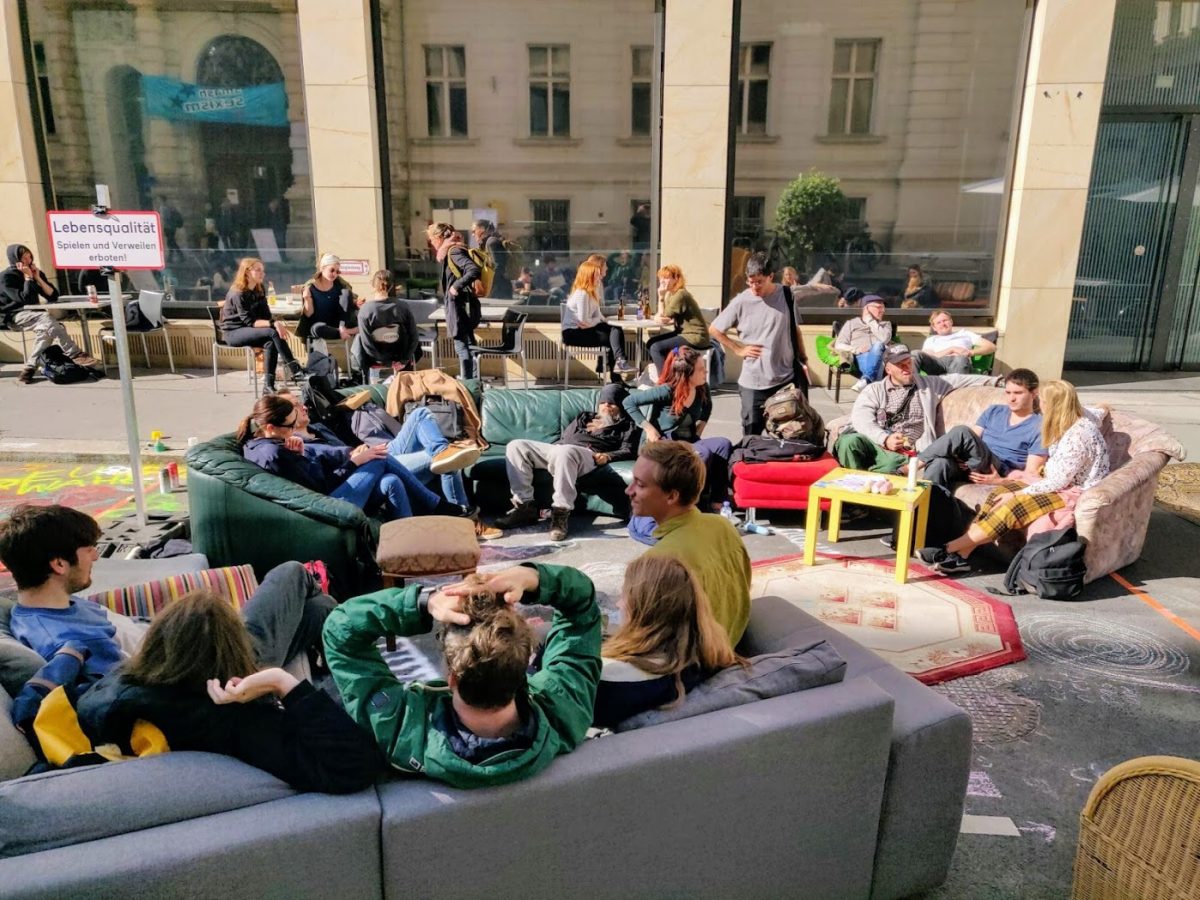 A Green University Forum
"Ich liebe Liebiggasse" was organized as part of the three-day public space forum #KommRaus. The aim of the 'Ich liebe Liebiggasse' intervention was to show its potential as an inclusive and multi-functional public space. A central part of this presented vision would be the transformation from a car-dominated street into a pedestrian-friendly, green university forum that invites its users to meet, exchange ideas and explore.
An agora was built to facilitate a space for public discussion, a workshop area was designated to host an urban yoga session and a plastic-free workshop. The temporary square invited its users to enjoy the space, get creative and become playful. People started to express themselves by turning the asphalt into a canvas – a collective artwork of colors, quotes and drawings. As the day progressed, students started to appreciate and appropriate the space that is usually occupied by parked cars. Student associations started to carry their couches and carpets to the street, children started to play games in the middle of the street. The Liebiggasse became indeed a space to meet, exchange ideas and explore. As students, families, and passers-by found their way to the improvised seating area to have lunch or a beer together, social boundaries vanished and insightful exchanges started.
Throughout the event, a team of 4CITIES students encouraged visitors to participate in imagining alternative uses for the Liebiggasse. At the end of the day, the wall of ideas was filled with heart-shaped post-its listing ideas such as the planting of trees, more sitting opportunities, the creation of a speaker's corner, and the improvement of bike parking facilities.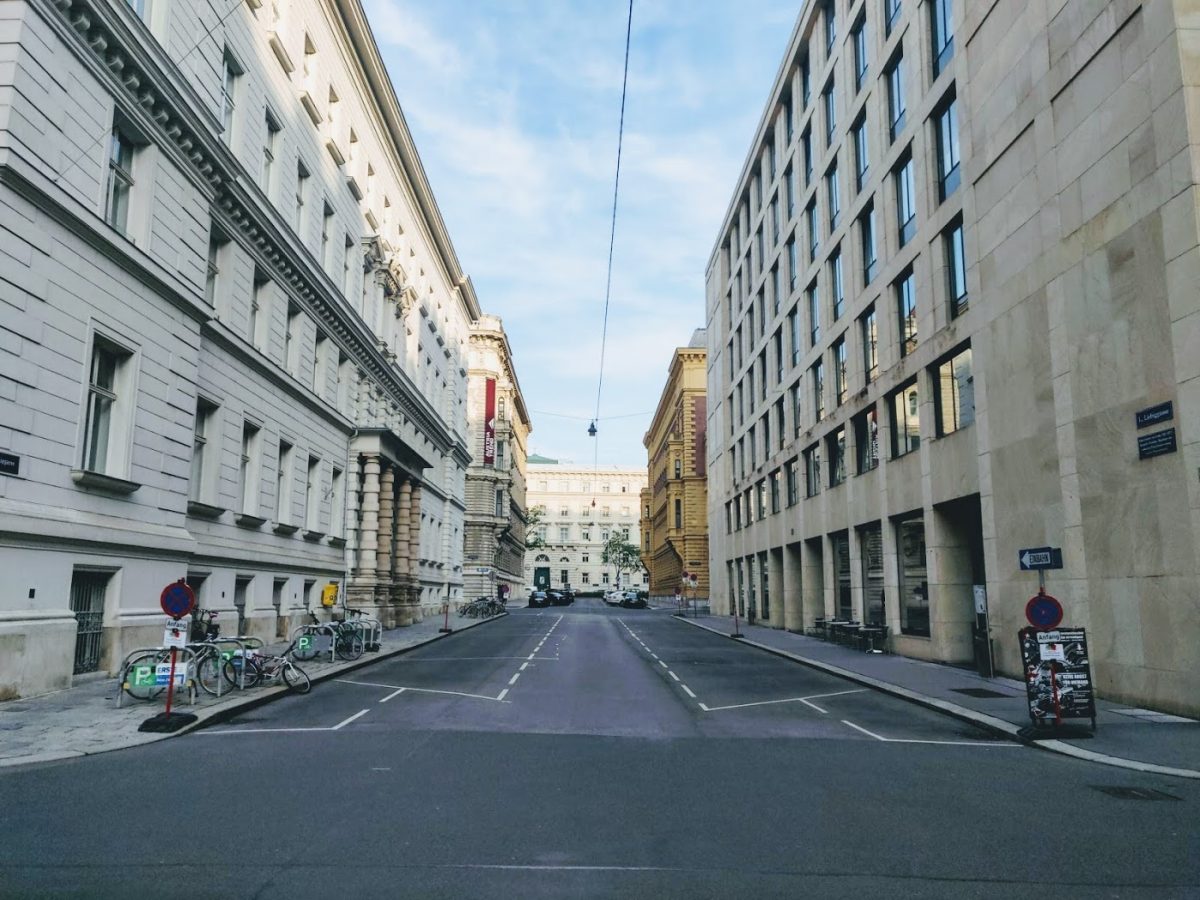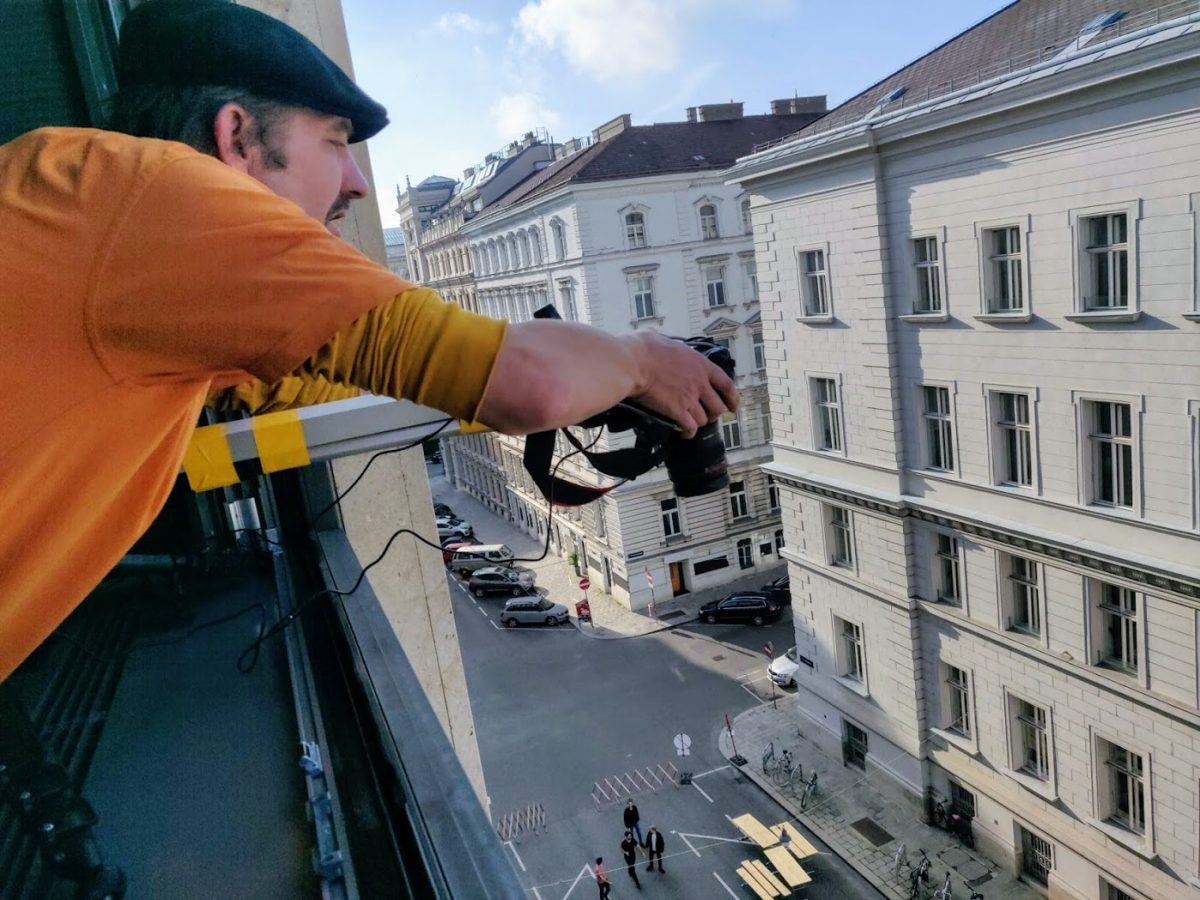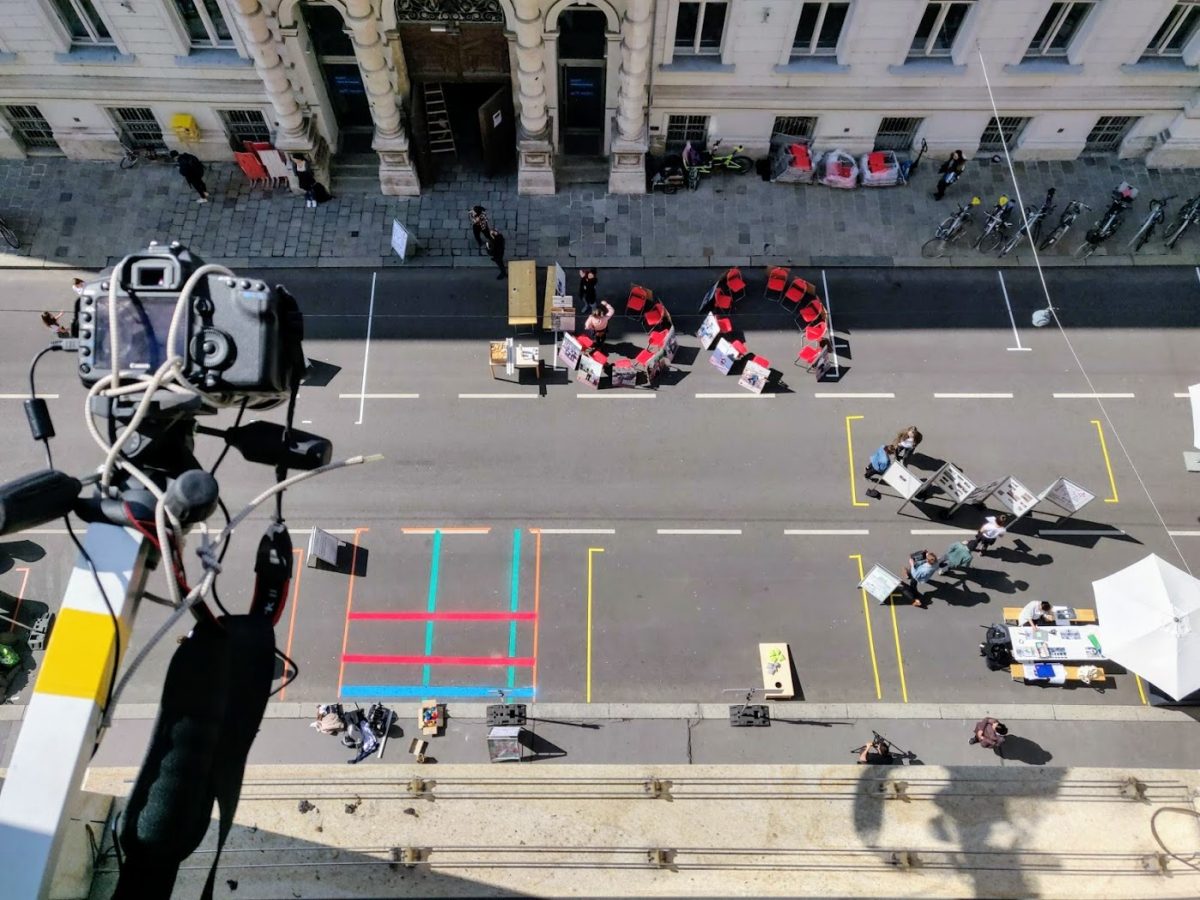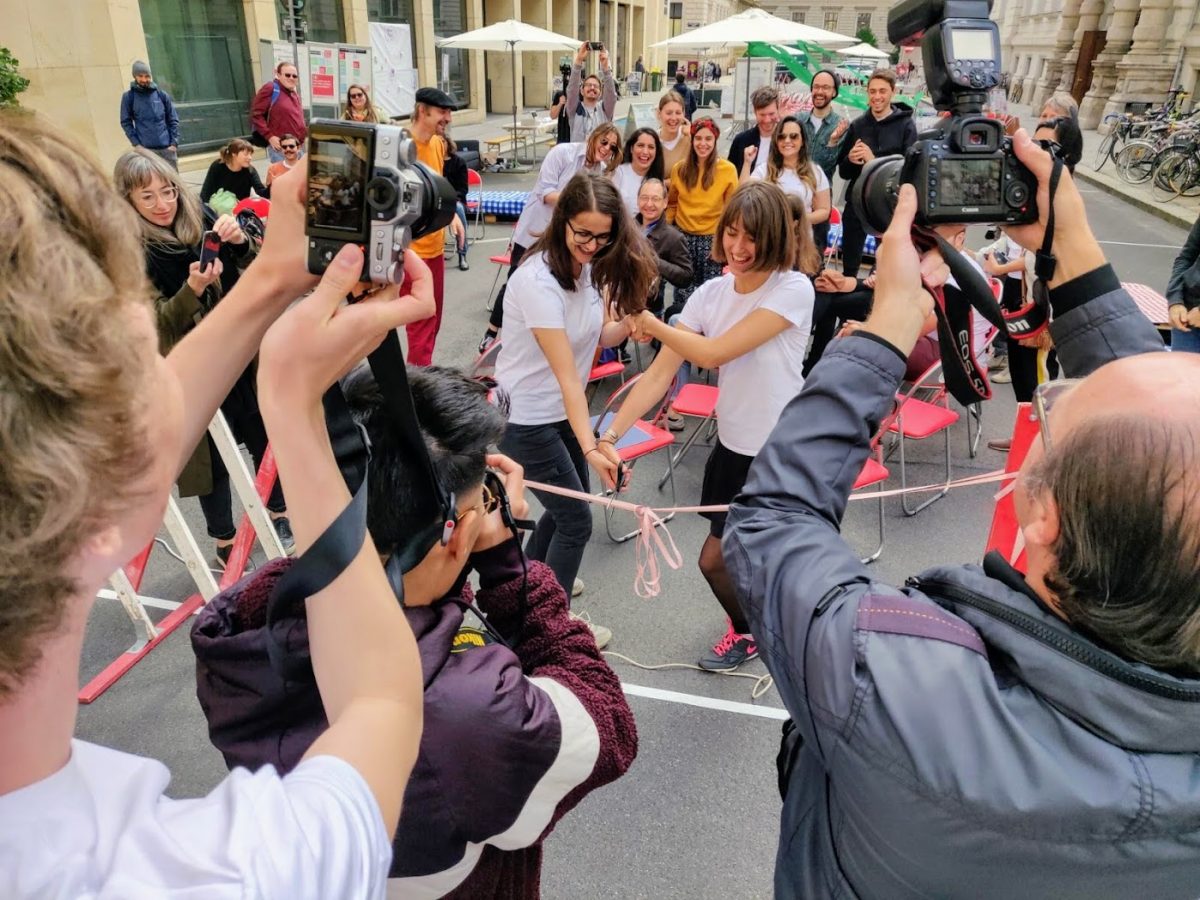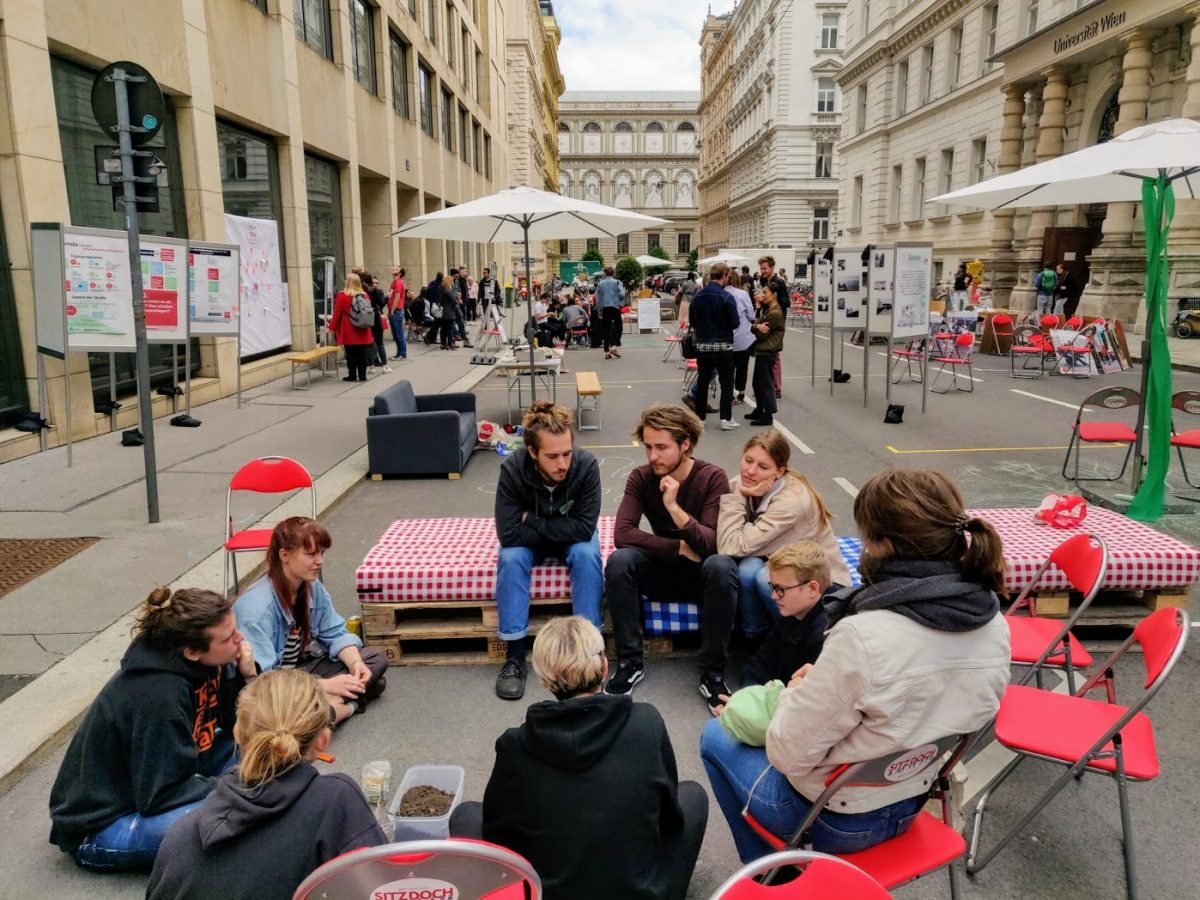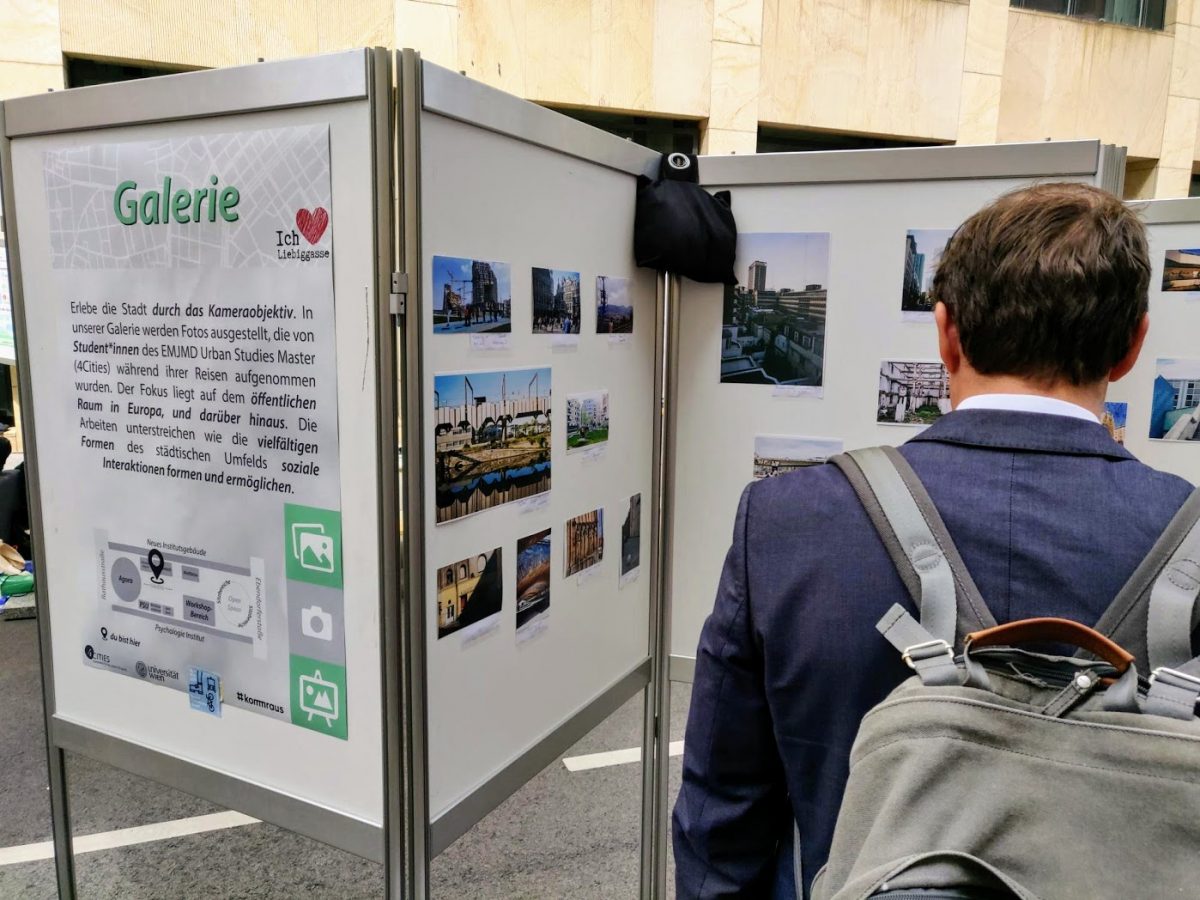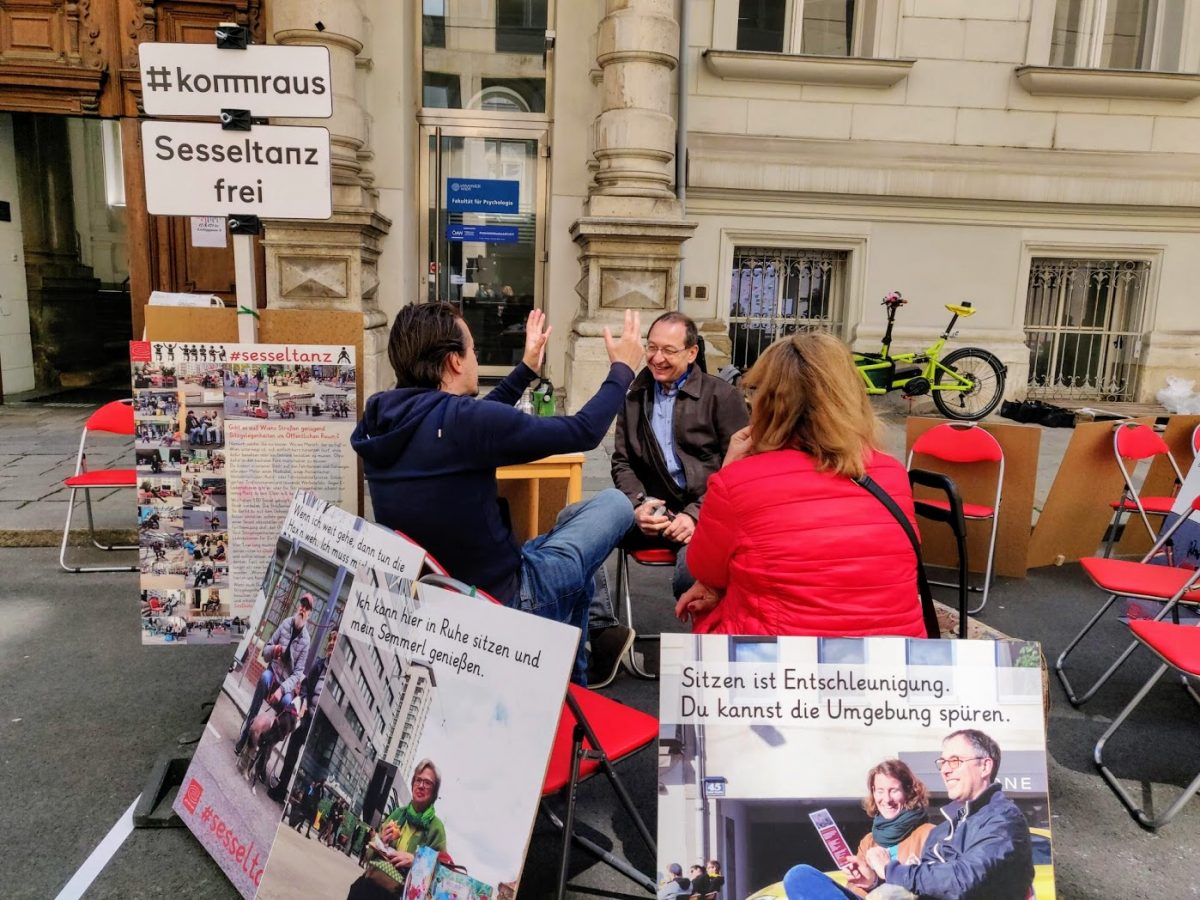 Alternative Futures
Embarking from the strong belief that public space is essential for the health of any city, "Ich liebe Liebiggasse" was organized based on a set of core values. Embedded in, and informed by, the local context of Vienna, it aimed to be participative for all, as the imagination of alternative futures for the Liebiggasse should start with considering and empowering all its future uses. Next to other core values such as sustainability and diversity, the event was organized in order to disrupt current practices and dogmas – acknowledging the ability of local interventions to contribute to the envisioning of alternative futures for public space.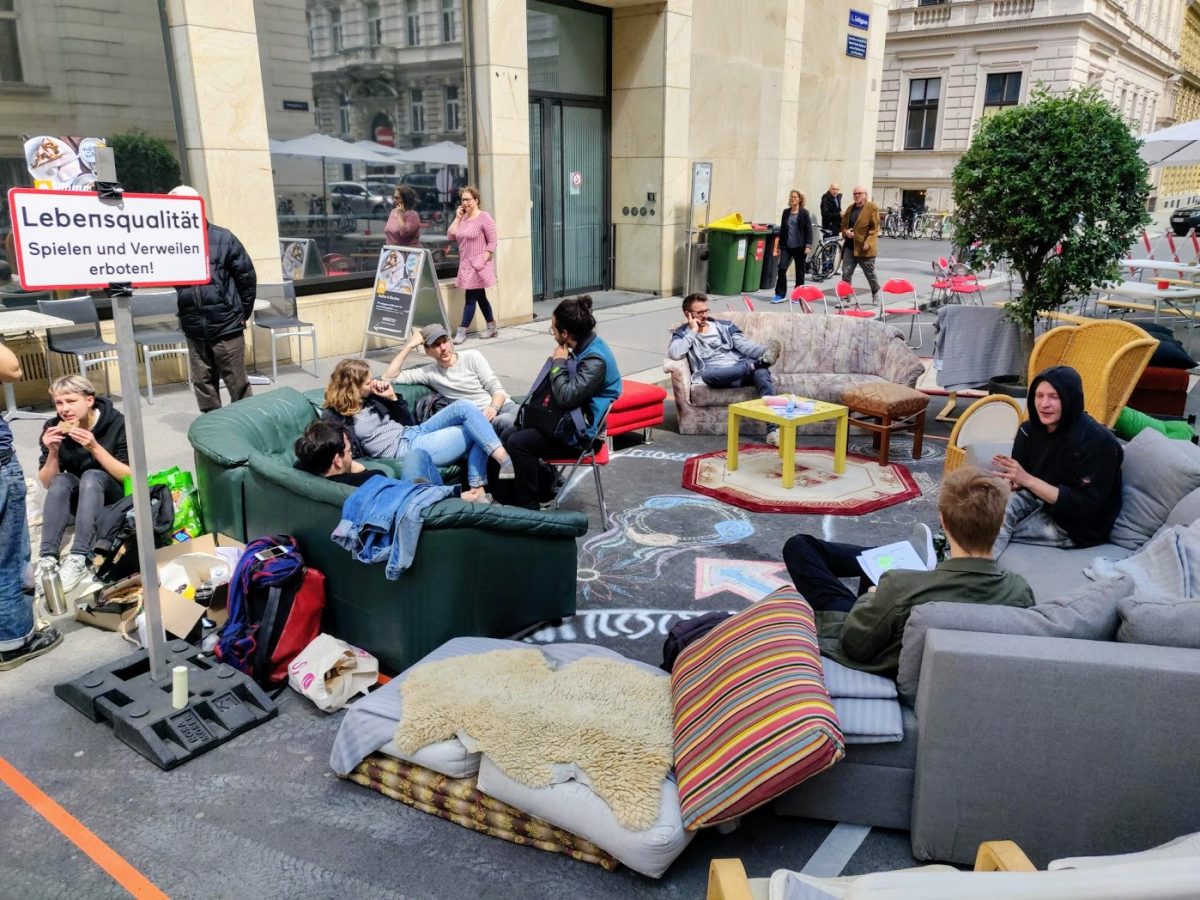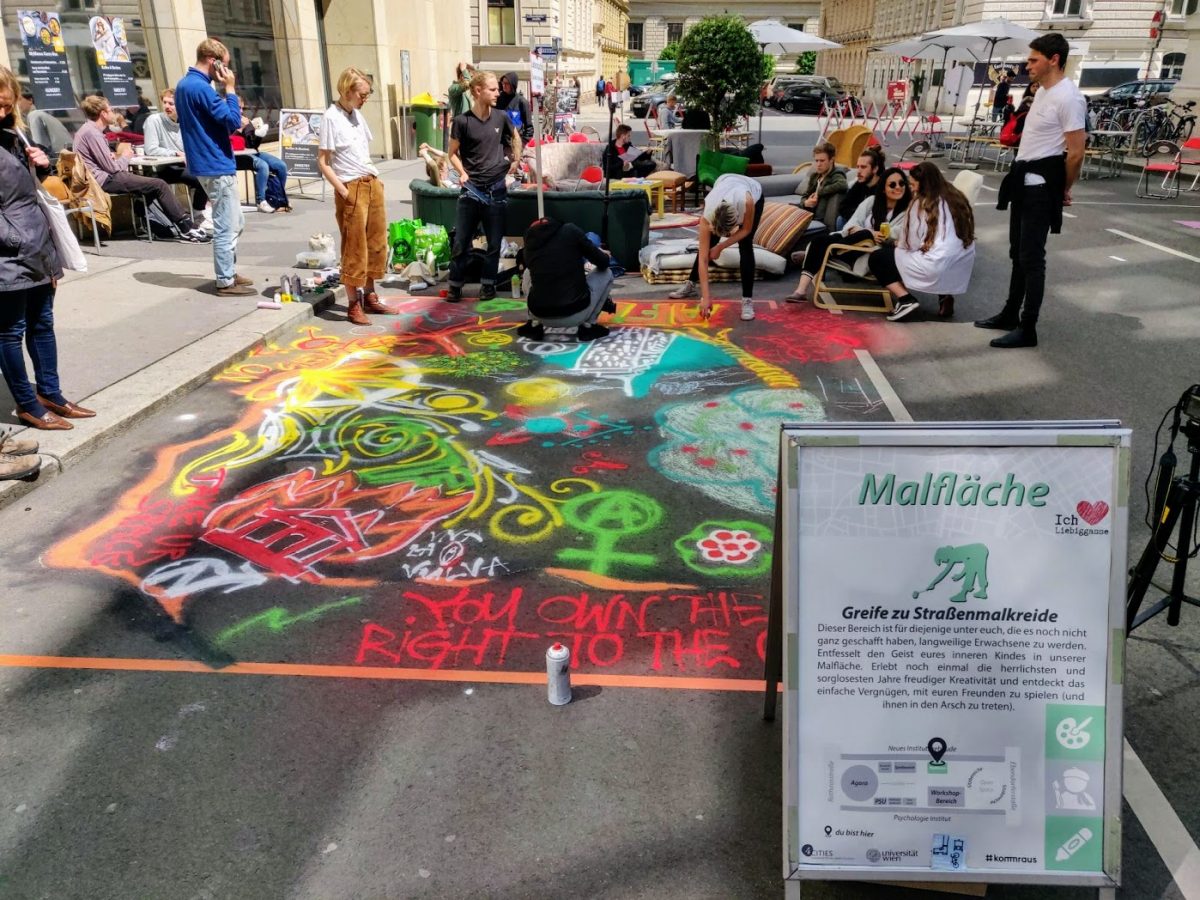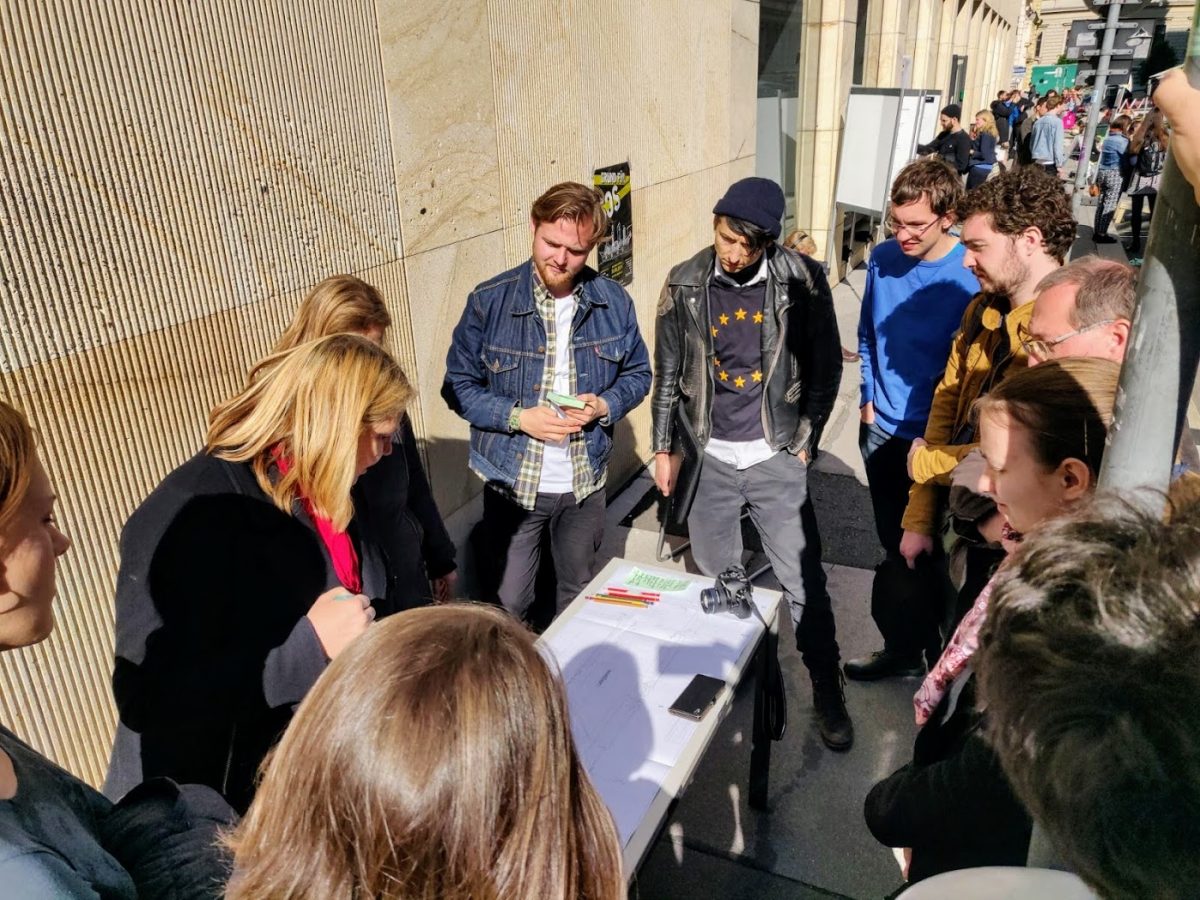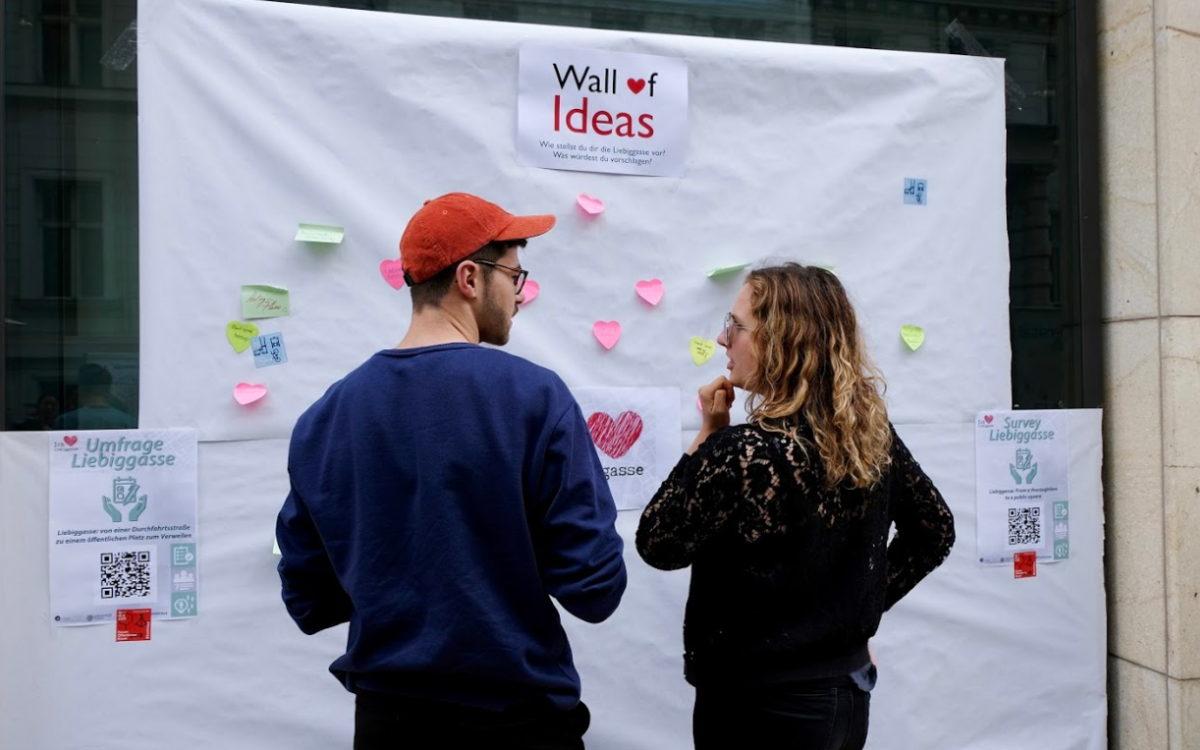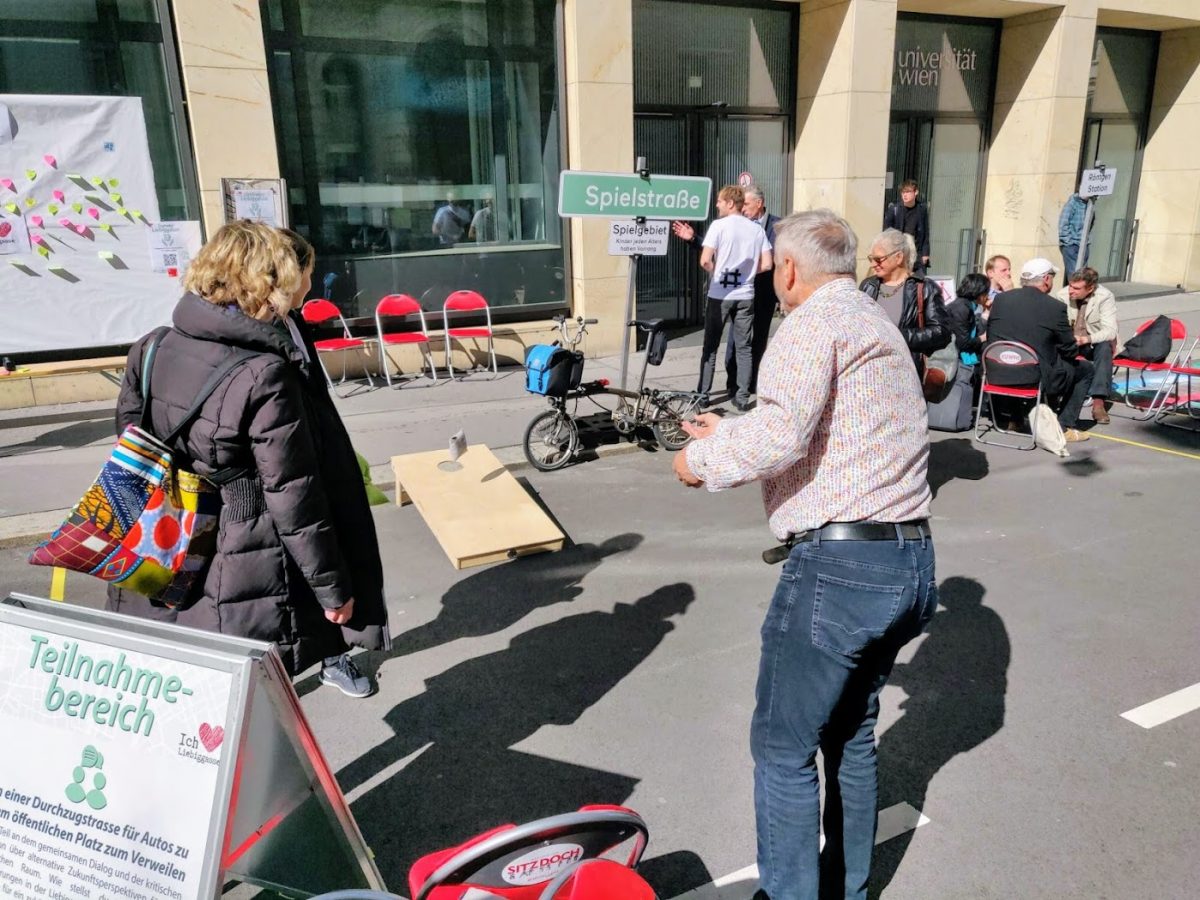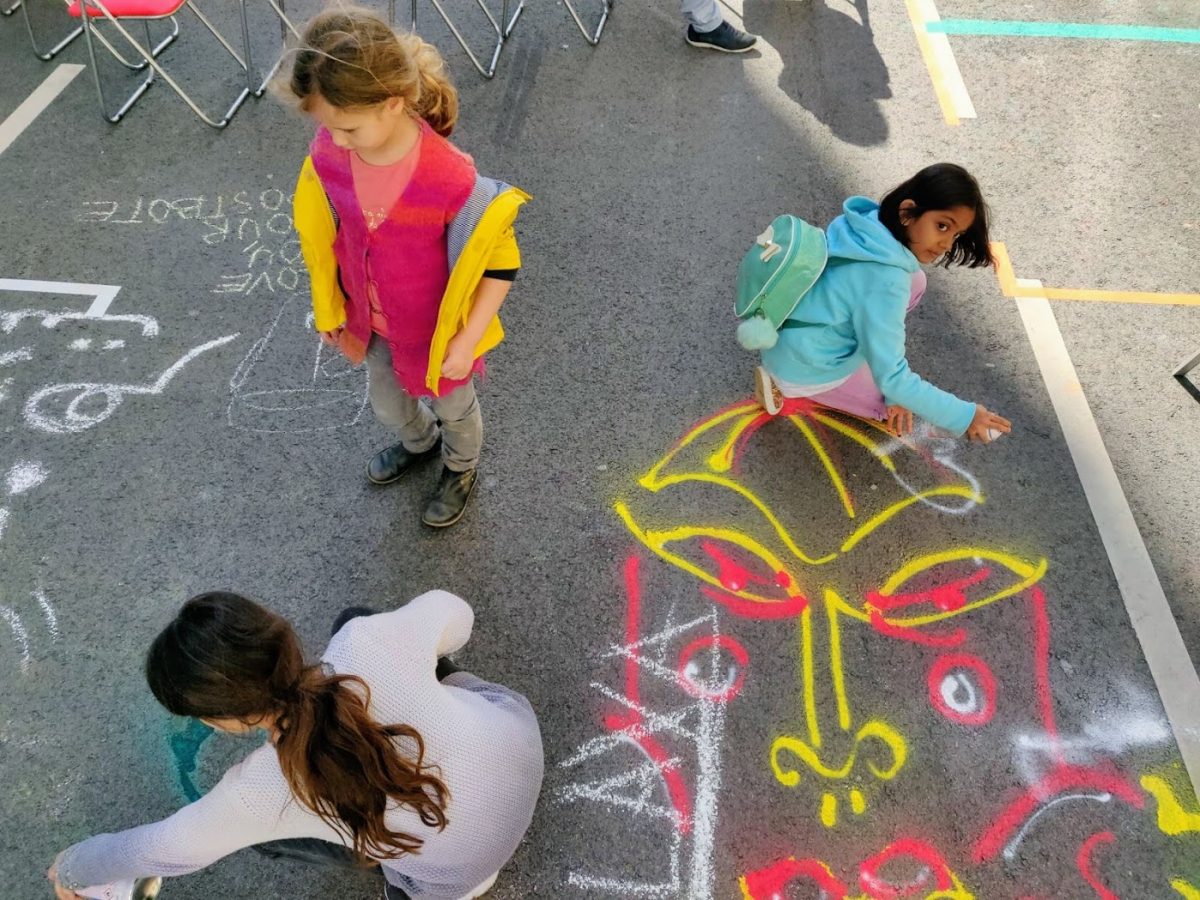 From Planting A Seed To An Idea In Bloom
Have a look at the activities and people that gave a face to the future of public space: from street art and urban yoga, to citizen participation and open-air discussions. A Friday on which a seed was planted for an alternative and human-friendly future for the Liebiggasse. We hope Vienna's population, student or not, as well as future 4CITIES cohorts, can see the idea in bloom soon.
"Public Space: the alternatives" discussion
Hosted by Dr. Yvonne Franz and featuring special guests Clarissa Knehs (City of Vienna Department of Architecture & Design), Petra Ebert (City of Vienna Department of Road Management & Construction, Adam Pawloff (Greenpeace Austria), and Dr. Harald Frey (Technical University of Vienna), one of the highlights of the day was a discussion of public space from the perspective of city planners, activists, and academics. A workshop followed in which participants joined the guests in imagining new futures for Liebiggasse from each perspective as well as proactive steps for realizing them. Finally, a group discussion looked for ways that different stakeholder groups can identify common ground and come together to make sure public space best serves the needs of the public.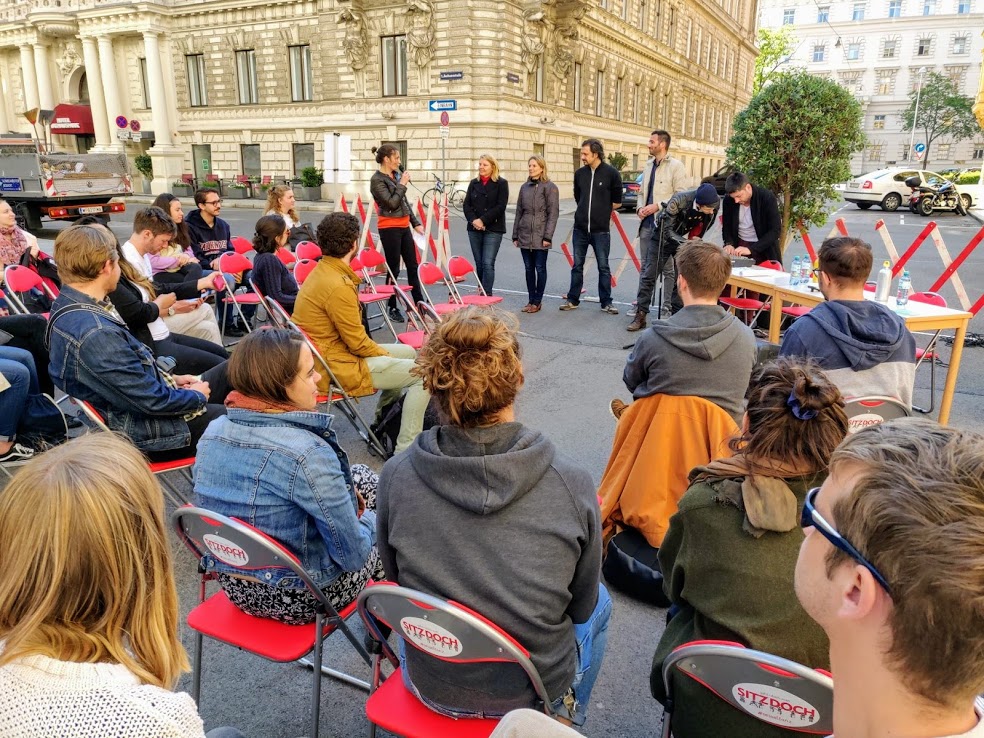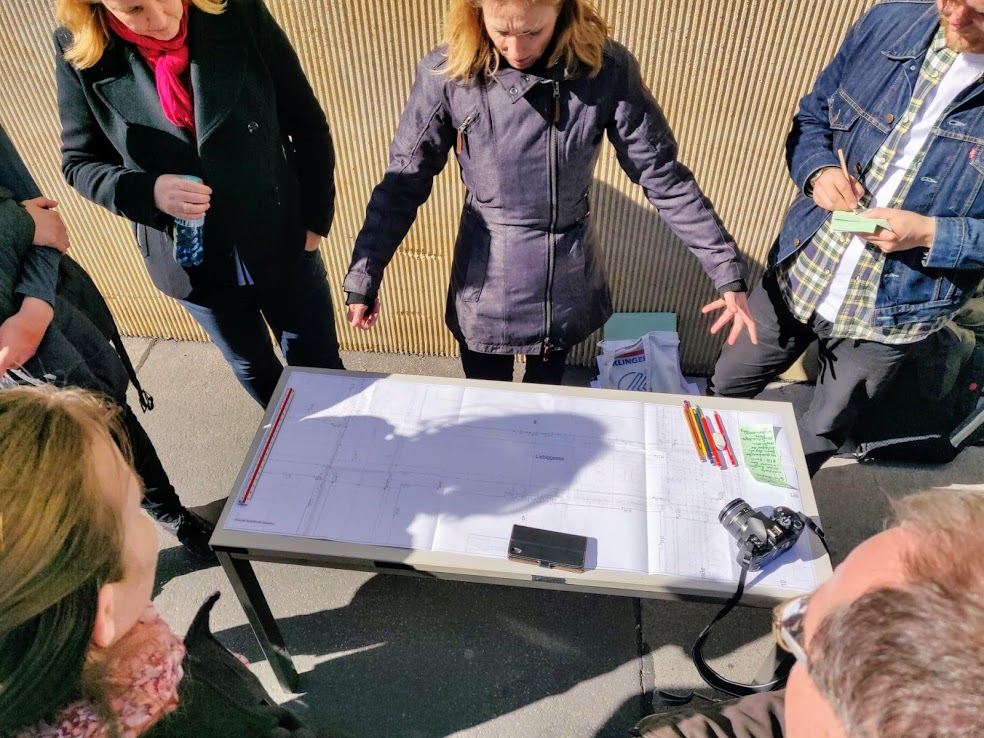 Gehzeug
Developed by Austrian academic Hermann Knoflacher, the Gehzeug, a wooden "walk mobile", allows a single pedestrian to occupy the same amount of space as a car. Borrowed from the Technical University of Vienna, the Gehzeug was used for promotion and to hitch a 'ride' to the event.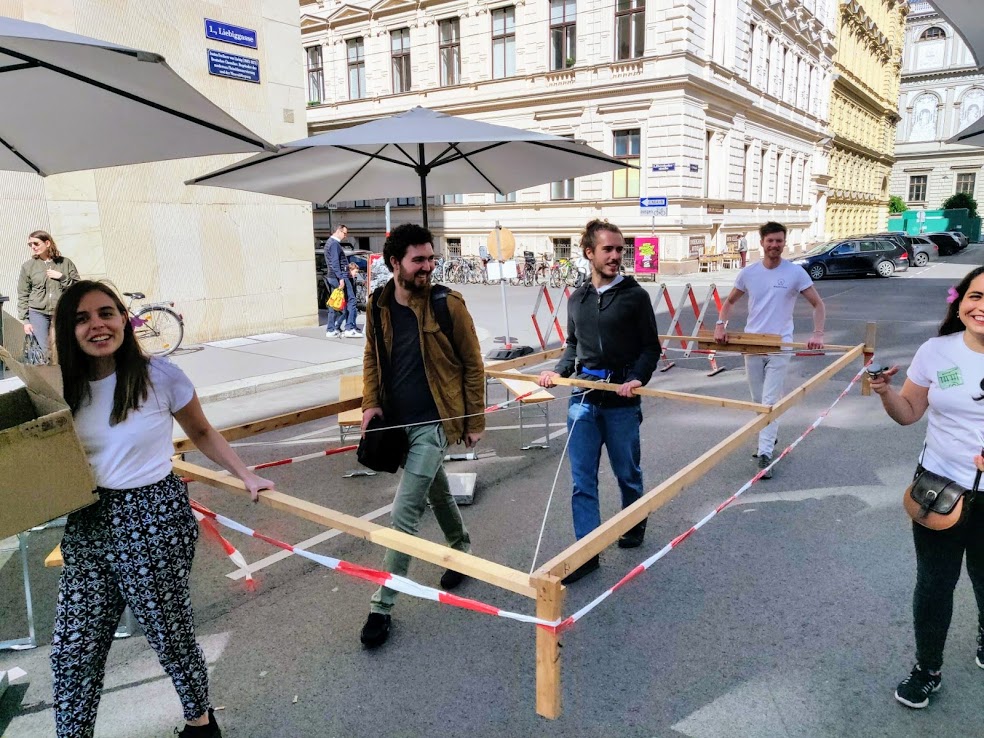 Plastic-free workshop
After an introduction to the global plastic problem, people participated in a plastic-free workshop where they made beeswax packaging, cosmetics and butter.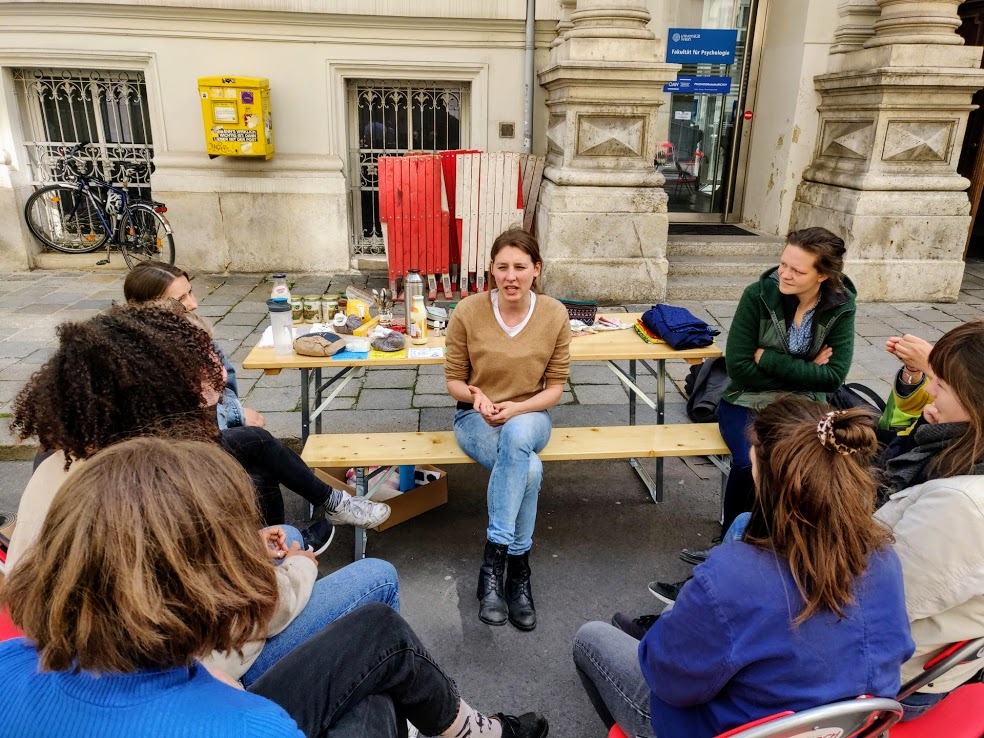 Urban Yoga
A group of students found their relation to space during an urban yoga session. Meditating on yoga mats, in the middle of the street.
Citizen participation
A team of 4CITIES students acted as street scholars in order to encourage citizen participation in imagining alternative futures for the Liebiggasse. Visitors to the event were invited to share their opinion and future visions on a wall of ideas, as well as through filling in a survey. The findings of these exercises will be used for a final report on the intervention to be delivered to city officials.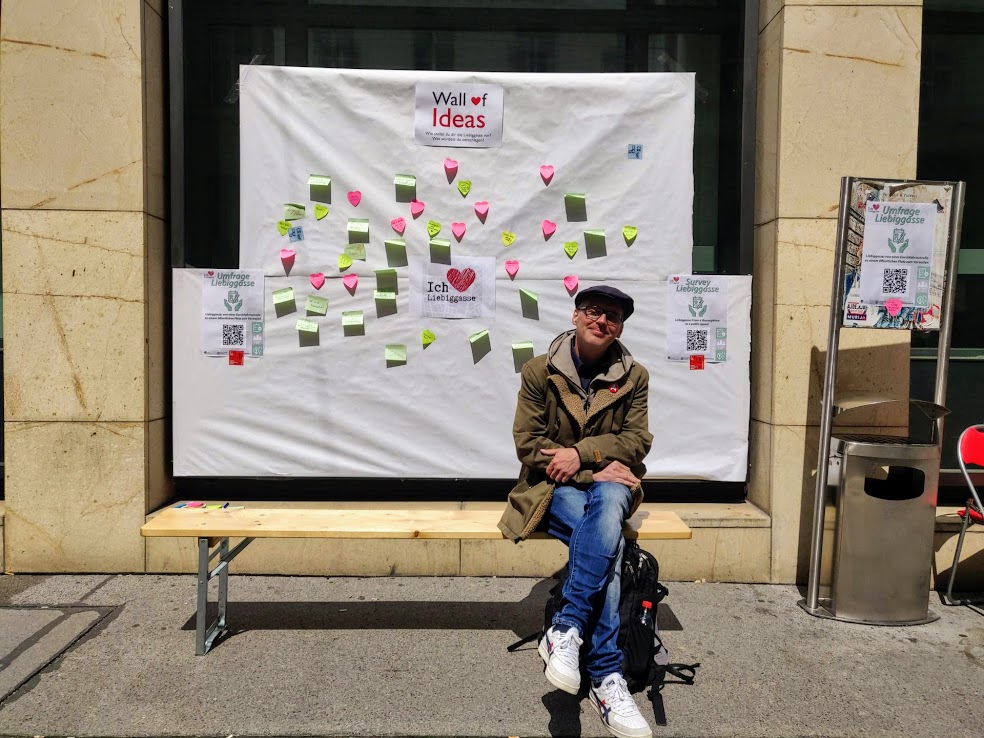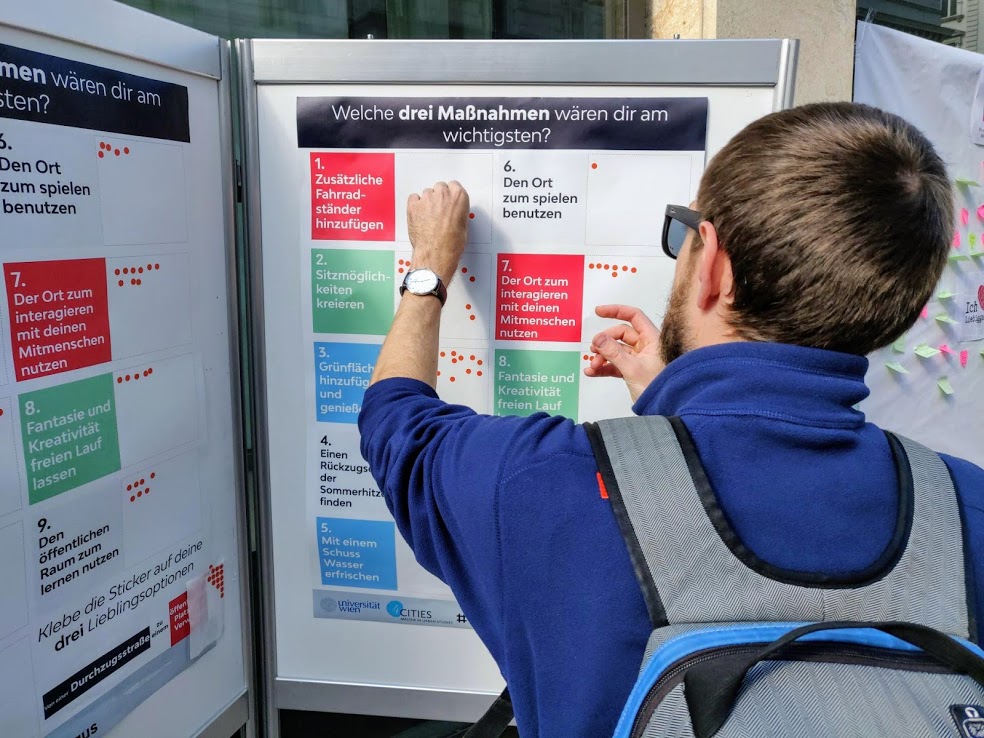 A big thanks from all of us at 4CITIES to the Forum Öffentlicher Raum (#kommraus), Vienna's municipal planning departments, Stadt Wien Marketing, Geht-Doch, the student union of the Department of Psychology, the Neues Institutsgebäude (NIG), and of course the Department of Geography & Regional Research. Your support made "Ich liebe Liebiggasse" possible!