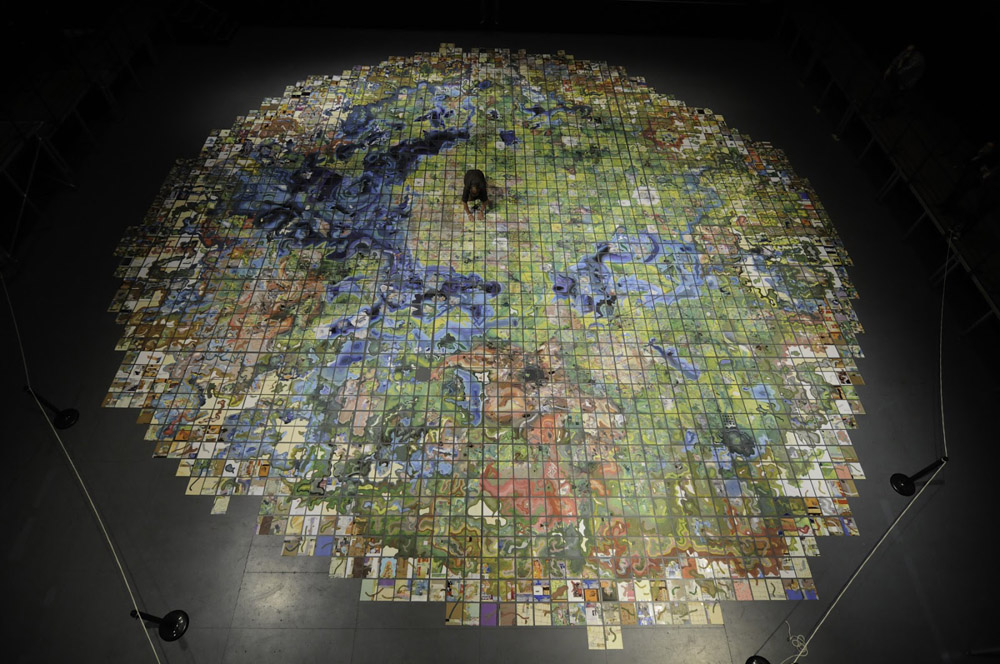 The following article was written by Abhijeet Chavan and originally appeared on planetizen.com on 05 September, 2013. The image above is from artWIRTH.
Since 1963,  Jerry Gretzinger has been drawing and painting an ever-growing paper map filled with imaginary cities, rivers, lakes, railroads, airports, highways, & farmlands. He uses a photocopier, pens, and paints and keeps track of the growing map's over 2600 "tiles" in a spreadsheet.
"Now Jerry uses a specially crafted deck of cards to determine the outcome of his world, with fictitious cities like "Plaeides," "Wybourne" and the largest, "Ukrainia." Each day he draws cards to see how a page of his gigantic map will be modified, with perhaps the most unusual card being the 'void.' With this card a blank spot is put on the map, wiping out previous details completely and opening up a world of new possibility." keep reading at planetizen.com and check out the full map at jerrysmap.com.